Go Dedicated–Get Power And Control
Maximum Performance
As the only customer on a dedicated server, you have the full system resources directly at your disposal
With both HDD and SSD hard drive options available, our flexible server configurations make it easy for you to choose what's best for your website
Data center level DDOS protection and an IP-based firewall keep your server safe and performing optimally
Green Plus
CPU:

AMD Opteron® Octa-Core

RAM:

16 GB DDR3 RAM

HDD:

2 x 2 TB SATA HDD

NIC:

100 Mbit/s Port Speed

OS:

Linux Only

Full 24 x 7 Root Access
Unlimited Bandwidth
EU/US Data Centre
Up to 4 IPs
Green Pro
CPU:

AMD Opteron® Octa-Core

RAM:

32 GB DDR3 RAM

HDD:

2 x 2 TB SATA HDD

NIC:

100 Mbit/s Port Speed

OS:

Linux Only

Full 24 x 7 Root Access
Unlimited Bandwidth
EU/US Data Centre
Up to 4 IPs
Windows 2016
CPU:

Intel Xeon® E3-1225v3

RAM:

32 GB DDR3 RAM

HDD:

2x 2TB SATA HDD

NIC:

1 Gbit/s Port Speed

OS:

Windows Only

Full 24 x 7 Root Access
Unlimited Bandwidth
EU/US Data Centre
Up to 4 IPs
Skylake HDD L9
CPU:

Intel Core i7-6700

RAM:

32GB DDR 4

HDD:

2x 2TB SATA

NIC:

1 Gbit/s Port Speed

OS:

Linux Only

Full 24 x 7 Root Access
Unlimited Bandwidth
EU/US Data Centre
Up to 4 IPs
Skylake SSD L9
CPU:

Intel Core i7-6700

RAM:

32GB DDR 4

HDD:

2x 250GB SSD

NIC:

1 Gbit/s Port Speed

OS:

Linux Only

Full 24 x 7 Root Access
Unlimited Bandwidth
EU/US Data Centre
Up to 4 IPs
Skylake HDD XL9
CPU:

Intel Core i7-6700

RAM:

64GB DDR 4

HDD:

2x 2TB SATA

NIC:

1 Gbit/s Port Speed

OS:

Linux Only

Full 24 x 7 Root Access
Unlimited Bandwidth
EU/US Data Centre
Up to 4 IPs
Skylake SSD XL9
CPU:

Intel Core i7-6700

RAM:

64GB DDR 4

HDD:

2x 250GB SSD

NIC:

1 Gbit/s Port Speed

OS:

Linux Only

Full 24 x 7 Root Access
Unlimited Bandwidth
EU/US Data Centre
Up to 4 IPs
Skylake HDD 3XL9
CPU:

Intel Core i7-6700

RAM:

64GB DDR 4

HDD:

2x 4TB SATA

NIC:

1 Gbit/s Port Speed

OS:

Linux Only

Full 24 x 7 Root Access
Unlimited Bandwidth
EU/US Data Centre
Up to 4 IPs
Skylake SSD 3XL9
CPU:

Intel Core i7-6700

RAM:

64GB DDR 4

HDD:

2x 500GB SSD

NIC:

1 Gbit/s Port Speed

OS:

Linux Only

Full 24 x 7 Root Access
Unlimited Bandwidth
EU/US Data Centre
Up to 4 IPs
Green Premium SSD
CPU:

AMD Opteron® Octa-Core

RAM:

32 GB DDR3 RAM

HDD:

2 x 250 GB SSD

NIC:

100 Mbit/s Port Speed

OS:

Linux Only

Full 24 x 7 Root Access
Unlimited Bandwidth
EU/US Data Centre
Up to 4 IPs
Green Ultra SSD
CPU:

AMD Opteron® Octa-Core

RAM:

32 GB DDR3 RAM

HDD:

2 x 500 GB SSD

NIC:

100 Mbit/s Port Speed

OS:

Linux Only

Full 24 x 7 Root Access
Unlimited Bandwidth
EU/US Data Centre
Up to 4 IPs
DELL Pro SATA
CPU:

Intel Xeon® E3-1225v3

RAM:

32 GB DDR3 RAM

HDD:

2x 3TB SATA HDD

NIC:

1 Gbit/s Port Speed

OS:

Linux Only

Full 24 x 7 Root Access
Unlimited Bandwidth
EU/US Data Centre
Up to 4 IPs
DELL Pro SSD
CPU:

Intel Xeon® E3-1225v3

RAM:

32 GB DDR3 RAM

HDD:

2 x 500 GB SSD

NIC:

1 Gbit/s Port Speed

OS:

Linux Only

Full 24 x 7 Root Access
Unlimited Bandwidth
EU/US Data Centre
Up to 4 IPs
Blue Pro SATA
CPU:

Intel® Core™ i5-4590

RAM:

32 GB DDR3 RAM

HDD:

2x 3TB SATA HDD

NIC:

1 Gbit/s Port Speed

OS:

Linux Only

Full 24 x 7 Root Access
Unlimited Bandwidth
EU/US Data Centre
Up to 4 IPs
Blue Pro SSD
CPU:

Intel® Core™ i5-4590

RAM:

32 GB DDR3 RAM

HDD:

2x 500 GB SSD

NIC:

1 Gbit/s Port Speed

OS:

Linux Only

Full 24 x 7 Root Access
Unlimited Bandwidth
EU/US Data Centre
Up to 4 IPs
Blue Plus SSD
CPU:

Intel® Core™ i5-4590

RAM:

32 GB DDR3 RAM

HDD:

2x 250 GB SSD

NIC:

1 Gbit/s Port Speed

OS:

Linux Only

Full 24 x 7 Root Access
Unlimited Bandwidth
EU/US Data Centre
Up to 4 IPs
Blue Pro DL320 SATA
CPU:

Intel Xeon E3-1230v2

RAM:

32 GB DDR3 RAM

HDD:

2x 2 TB SATA HDD

NIC:

1 Gbit/s Port Speed

OS:

Linux Only

Full 24 x 7 Root Access
Unlimited Bandwidth
EU/US Data Centre
Up to 4 IPs
Blue Premium DL320 SATA
CPU:

Intel Xeon E3-1230v2

RAM:

32 GB DDR3 RAM

HDD:

2x 4 TB SATA HDD

NIC:

1 Gbit/s Port Speed

OS:

Linux Only

Full 24 x 7 Root Access
Unlimited Bandwidth
EU/US Data Centre
Up to 4 IPs
Blue Pro DL320 SSD
CPU:

Intel Xeon E3-1230v2

RAM:

32 GB DDR3 RAM

HDD:

2x 250 GB SSD

NIC:

1 Gbit/s Port Speed

OS:

Linux Only

Full 24 x 7 Root Access
Unlimited Bandwidth
EU/US Data Centre
Up to 4 IPs
Blue Premium DL320 SSD
CPU:

Intel Xeon E3-1230v2

RAM:

32 GB DDR3 RAM

HDD:

2x 500 GB SSD

NIC:

1 Gbit/s Port Speed

OS:

Linux Only

Full 24 x 7 Root Access
Unlimited Bandwidth
EU/US Data Centre
Up to 4 IPs
Windows 2016 Xeon SSD
CPU:

Intel Xeon® E3-1225v3

RAM:

32 GB DDR3 RAM

HDD:

2 x 500 GB SSD

NIC:

1 Gbit/s Port Speed

OS:

Windows Only

Full 24 x 7 Root Access
Unlimited Bandwidth
EU/US Data Centre
Up to 4 IPs
Coffee lake HDD XL
CPU:

Intel Core i7 9700 (8c/up to 4.70 GHz)

RAM:

64 GB RAM

HDD:

2x 4 TB HDD

NIC:

1 Gbit/s Port Speed

OS:

Linux Only

Full 24 x 7 Root Access
Unlimited Bandwidth
EU/US Data Centre
Up to 4 IPs
Coffee lake SSD XL
CPU:

Intel Core i7 9700 (8c/up to 4.70 GHz)

RAM:

64 GB RAM

HDD:

2x 1TB NVMe SSD

NIC:

1 Gbit/s Port Speed

OS:

Linux Only

Full 24 x 7 Root Access
Unlimited Bandwidth
EU/US Data Centre
Up to 4 IPs
Windows 2019 HDD Coffee lake
CPU:

Intel Core i7 9700 (8c/up to 4.70 GHz)

RAM:

64 GB RAM

HDD:

2x 4 TB HDD

NIC:

1 Gbit/s Port Speed

OS:

Windows Only

Full 24 x 7 Root Access
Unlimited Bandwidth
EU/US Data Centre
Up to 4 IPs
Windows 2019 SSD Coffee lake
CPU:

Intel Core i7 9700 (8c/up to 4.70 GHz)

RAM:

64 GB RAM

HDD:

2x 4 TB HDD

NIC:

2x 1 TB NVMe SSD

OS:

Windows Only

Full 24 x 7 Root Access
Unlimited Bandwidth
EU/US Data Centre
Up to 4 IPs
World-Class Support
24/7/365 server monitoring and technical support via telephone, live chat, and email ticket system
All servers are hosted in a US/EU-based, Tier 3 data center
The Jolis International online support portal boasts over 500 video tutorials and nearly 700 easily-searchable articles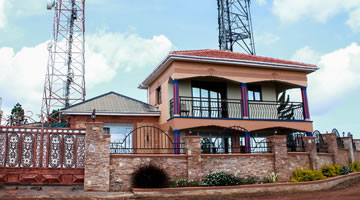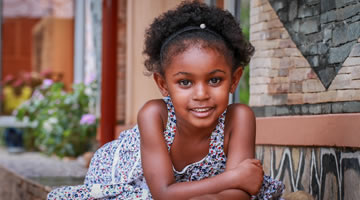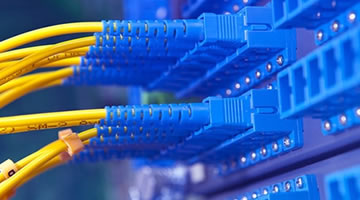 Everything to make you server-happy
We offer you all the features required to get your server racing along. From cPanel, the most popular control panel for Linux distributions, to the very latest Plesk Onyx, right through to our acclaimed PowerPanel. Take a closer look - it will be worth your while!
Get started, stay on track - or even alter your plans. No minimum term. Monthly cancellation. Great flexibility at unbeatable price on the market. This TRUE Freedom.
When you need support, we are there for you 24/7/365. You can find the best practical info in exchange with other Jolis International customers on our forum.
Your convenient flat : Transfer as much data as you want every month - over an extremely fast network connection and completely without extra costs.
Environmentally Friendly: Our DataDock in Strasbourg is one of the greenest and most secure data centers in Europe - centrally located and with optimum connectivity.
Where do you want your hosting to be located? You have the choice between two top solutions: Our highly-modern data centers in Europe/Strasbourg or USA/St.Louis, MO.
We offer pure hosting, without the expensive extras, which you do not really need. Let's put it quite bluntly: With us, you receive maximum performance at minimum prices.
Advanced Management
cPanel and WHM are provided on all Linux servers for powerful management of both hosting-specific functions and overall server configuration
Windows servers include the Plesk control panel and WebMatrix to quickly and easily create and manage your websites
For any support issues, our team is available to assist you, 24/7/365
Frequently Asked Questions
Dedicated servers are ideal for larger businesses and high-traffic websites. Enjoy maximum customization, configuration, installation, and overall flexibility; all backed by Jolis International's unparalleled support. Got a question? Call us at (256) 414 670513.